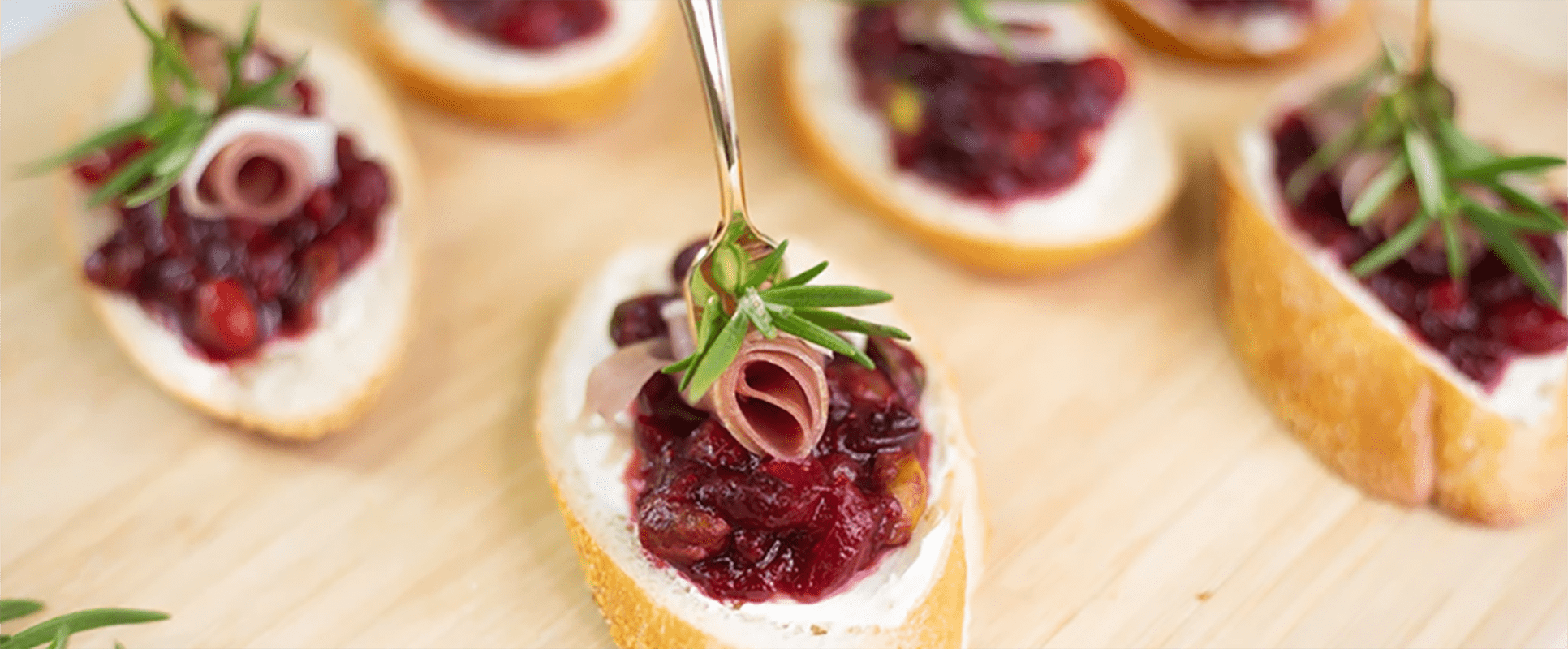 ---
Cranberry Sweet Tea Toast Points
Ingredients
1 c. Milo's Famous Sweet Tea

3 c. cranberries

1/2 c. balsamic

2 T. sugar

1 package cream cheese

1 loaf of french bread

roasted pistachios

proscuitto

rosemary garnish
Instructions
In a sauce pot, add cranberries, balsamic, Milo's Famous Sweet Tea, and 2 Tbsp of sugar. Bring to a boil.
Once boiling (you will hear the cranberries start to pop) turn heat to low and simmer for 15-20 minutes. The sauce will thicken.
Thinly slice the french bread at an angle and toast. Spread the cream cheese on each piece of french bread.
Once the cranberry spread is ready, mix with 1/2 cup of roasted pistachios.
Top the toast with two spoons of cranberry spread. Then garnish with a roll of prosciutto and sprig of rosemary. Serve as an appetizer or side dish.