Milo's Moments
When I was a little girl, I loved going to Grandma's house. Not unusual since Grandma hugs are the best. However, my Grandma made the best fried pies ever. Dried peaches or apples, cooked, seasoned just so, and folded into a tender crust. All was homegrown and homemade Then there was the beverage. Ice cold, sweet tea was something I just loved. My Mom would not let me have it since caffeine was not good for children. However, she would not say anything at Grandma's house and somehow I was always hungry when I got there. A hungry child was given one of those fried pies and a couple of glasses of sweet tea. Milo's has helped create sweet family memories for many years now and I'm glad to be part of them.
Belinda
Etta, Mississippi
Oh my lawd. I tried Milo's just because, it's the best sweet tea next to moms. Whooooo!
Mario
Bakersfield, California
I never used to like sweet tea, but I married into a family that does. When I first saw Milo's Tea at Walmart, I had begun to like Gold Peak. I saw Milo's and thought, "That's new. I should try it!" And it was oh-so-much better! I've been a fan ever since.
Nicole is our miracle baby, born via emergency C-section in the midst of her mother having a terrible bout with COVID. She has just turned 11 months old! To mark the occasion, we took the picture of our miracle baby (a Milo's fan-in-the-making!) and me, making more memories with Milo's, in the Midwest. How's that for alliteration? #MilosMoments
Carl
New Castle, Indiana
my 4 year old daughter maisyn elizabeth armstrong, absolutely LOVES milo's sweet tea, she literally drinks it to the last drop. every time we go to publix, it is put in our cart by her! we're from the south so it's a must have! as i like to say, some sweet tea for our little sweetie!
mercedes
clarksville, Tennessee
Although our 9 month old Great Dane, Gus, wasn't really drinking the tea, he sure enjoys the bottle! We think he looks great with it!
Sarah
Gardnerville, Nevada
Drinking Milo's Peach Sweet Tea at my family reunion
Shawn
Sewickley, Pennsylvania
NO STORY. WE HAVE MILO'S AT MY SENIOR CLUB MEETINGS AND I DRINK IT QUITE OFTEN. IT IS GOOD. GREG RHODES
GREG
MARIETTA, South Carolina
Milo's keep me going during military exercises.
manuel
tempe, Arizona
Since I was a child I have always made my own tea by using tea bags and mother nature, Sun tea! A couple months ago I found a coupon for Milo's tea. I am a huge coupon nut, so I had to try it. I could not believe how wonderful it was. I have not made my own tea since. I love Milo's!
Marcie
Middleburg, Florida
Drinking Milo's while pulling the boat.
Greg
Waukesha, Wisconsin
Sitting with my parents and drinking our Milo's tea . We always used to sit by my family's old wood stove and sip two, sometimes three cups, while talking the morning away. I have since moved to another state, but those will always remain some of my fondest memories.
Michael
Tucson, Arizona
I love Milo's ice tea and I enjoy it all day long. I am drinking some right now and this is my moment to enjoy Milo's.
brenda
MOORE, South Carolina
Spending time with my family drinking MIlo's
nichol
palm coast, Florida
The first time I tried Milo's was while visiting my family.
Kristy
Kalamazoo, Michigan
My good friend now lives in Florida. When I visited, we had this simply amazing Sweet Tea – and it was Milo's. Imagine my surprise at finding it in New Jersey – at a supermarket near my home. Needless to see, it is now my main supermarket and we buy two gallon containers of Milo's weekly.
Kate
Tenafly, New Jersey
My babysitter was always drinking tea. I told her I have a hard time finding a tea I like. She told me about Milo's. I went to the store and poured me a glass. Soon my oldest was asking for it as well. Now we have tea mix contests. First it started with Arnold Palmers with your Milo's Sweet Tea and Lemonade. Then we started adding fruits and then fruit purees. We have become quite the connoisseurs of Milo's at this point.
jennifer
elkhart, Indiana
Living in the south, we get a lot of warm weather and drink a lot of tea to cool off and refresh. I bought Milo's after receiving a sample in the grocery store. I rarely bought ready made tea because it never tasted anywhere near fresh brewed, but Milo's really tasted great! A couple years ago, I became a fan of peach tea and decided to experiment. I really love blueberries, so I started dropping some blueberries in my Milo's to get my favorite fruit for the day with my favorite tea!
Jean
McDonough, Georgia
When I first tried Milo's was at my parents house. My Dad had found a new unsweetened tea from Martin's. He was excited to share with me as we share a love for tea. Neither of us drink sweetened tea though and there are not many tea's we had found that we liked that was pre-brewed. When I tried Milo's Unsweetened tea I thought it was so good. It had a nice flavor that was not too weak or too bitter. Now when I visit my Dad's he is sure to have Milo's tea waiting. Thanks for the special tea moments I get to share with my Dad.
Kristy
Kalamazoo, Michigan
The first time I tried it I couldn't believe how good it was. I've never bought store ice tea but Milo's changed my mind!
SANDRA
Ball Ground, Georgia
During the years 2001-2004, I attended school at the University of West Alabama. Through friends and coworkers, and a few events, I was introduced to Milo's Burgers, and of course, Milo's Sweet Tea.
There was something about the taste of the tea … the brewing … the flavor … I always called it the 'cure for homesickness' because Milo's tea was so close to homemade …
While I was there, I had to have rather extensive surgery to remove a mass of thyroid nodules. Not a real happy time – as we waited for results and recovery. The day I got out of the hospital in Tuscaloosa, my parents, who had come up from Georgia, asked me if I was hungry.
The Milo's sign came into view. Not sure which was more appeasing the delicious burger or the ice-cold Milo's sweet tea … that tea was comfort in a cup for sure.
Since then, when I discovered that Milo's was sold at some of our chain retailers, it is still my go-to tea.
(Pictured) I love my Milo's insulated bag. It is a reminder it is time to go buy some Milo's.
Rebecca
Cochran, Georgia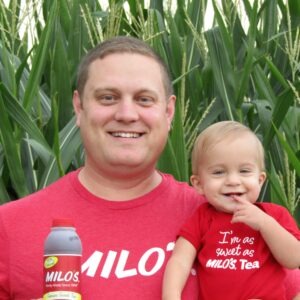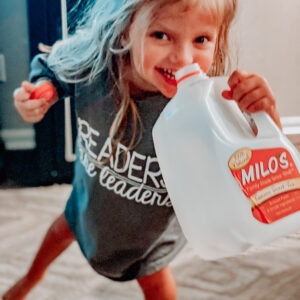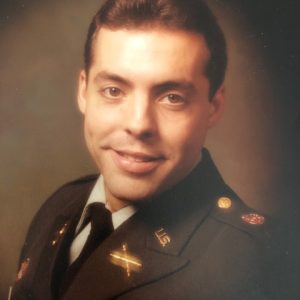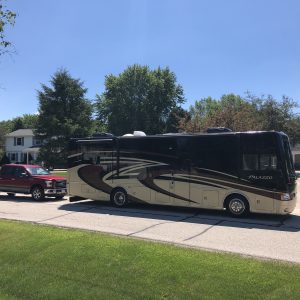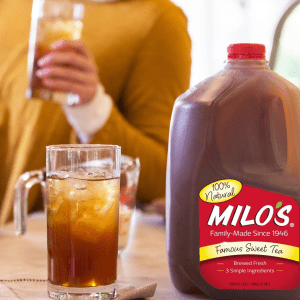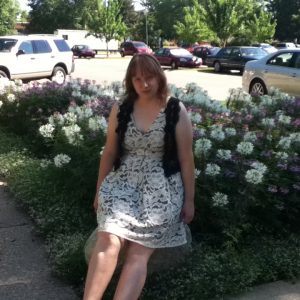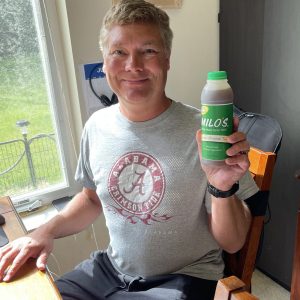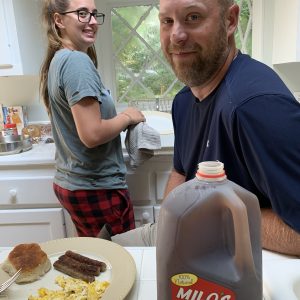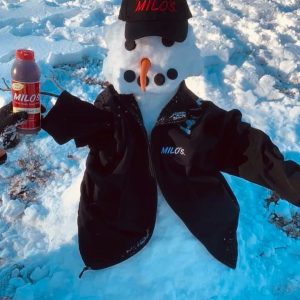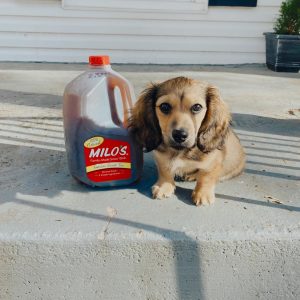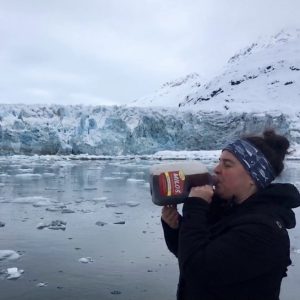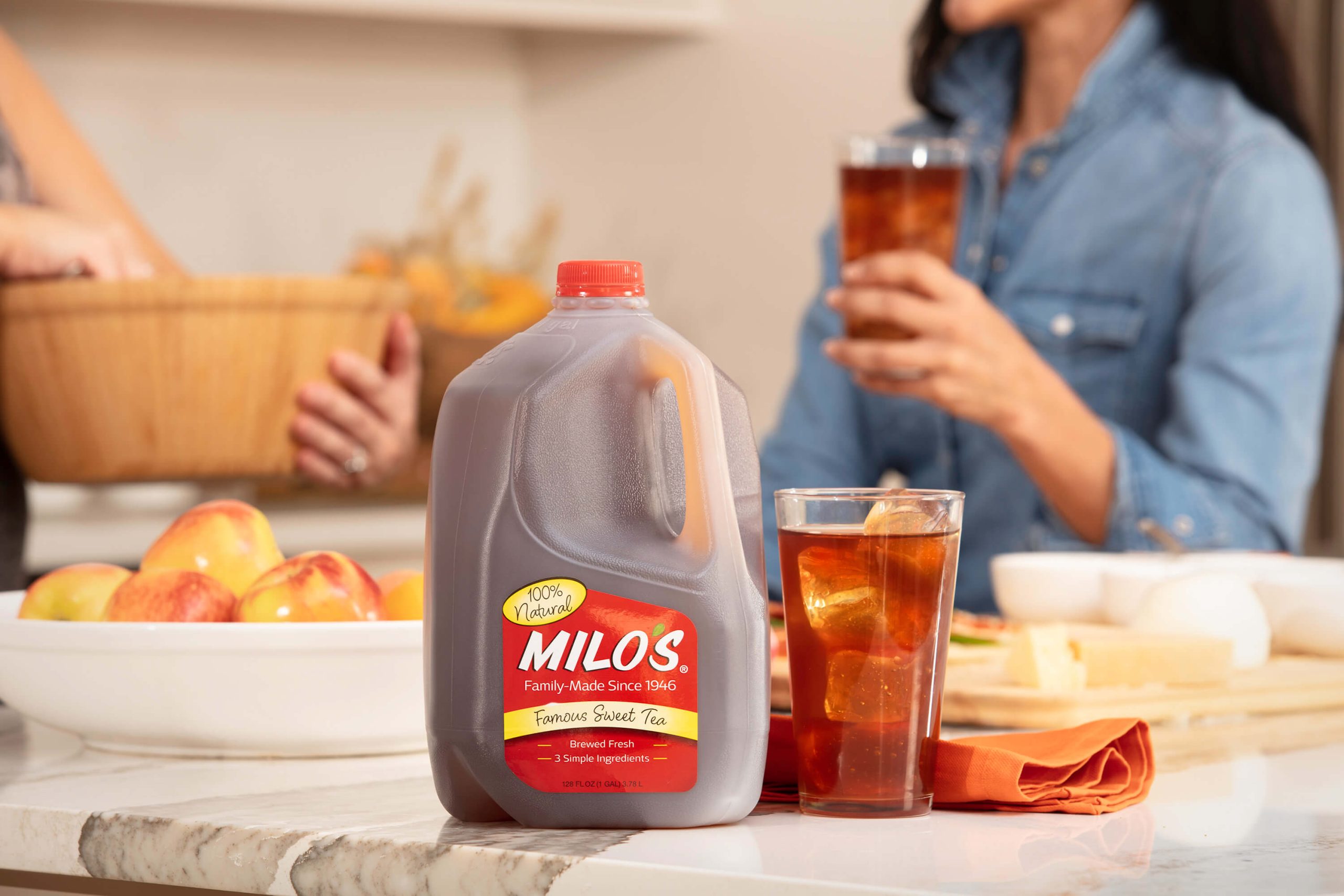 Share Your Milo's Moment with us!
Watch This!
Take a look at some of our sweetest Milo's Moments