Milo's Moments
When I was a little girl, I loved going to Grandma's house. Not unusual since Grandma hugs are the best. However, my Grandma made the best fried pies ever. Dried peaches or apples, cooked, seasoned just so, and folded into a tender crust. All was homegrown and homemade Then there was the beverage. Ice cold, sweet tea was something I just loved. My Mom would not let me have it since caffeine was not good for children. However, she would not say anything at Grandma's house and somehow I was always hungry when I got there. A hungry child was given one of those fried pies and a couple of glasses of sweet tea. Milo's has helped create sweet family memories for many years now and I'm glad to be part of them.
Belinda
Etta, Mississippi
I've been drinking Milos sweet tea , but now only unsweet due to medical issues.. but I remember a friend of mine saying I should try it a few years ago, the great down home taste like mom, and grandma used to make, part of my family is from down south , I couldn't agree more , the fresh brewed tea taste is smooth, refreshing specially on a hot day ., And I remember when I first liked it on Facebook.. and was sent a little stack of you're coupons for free Milos up to $3.50 value.,.. anyway I could please be sent more , that would be amazing, thank you for your time.
Michael
Westland, Michigan
I tried it and my mouth exploded with flavor.
Brycen
Austin, Indiana
My niece was thirsty I would say …
Sean
Pineville, Louisiana
I didn't have a vase for valentine flowers from my 80 year old dad(which always sends flowers since I was in Jr high). I looked around and there it was…my husband's empty Milos tea jug.
Stacey
Yale, Oklahoma
Went to buy Milos at Walmart, Walmart brand was in front of Milos on top shelf , I couldn't reach it, a nice man helped me and asked if he could buy me one gallon, I was confused, he was a Milos area manager and he bought me 2 gallons and gave me coupon for my next purchase. He also told me the story of Milos, very interesting and a very nice man thank you very much ,Tony Smith
Kelli
Rudy, Arkansas
I have drunk Milo's tea for longer than I can remember. When I at work I even buy a gallon & drink it though the work day. And when yall came out with the extra sweet tea I went Milo's crazy! That's all I drank for atleast a week straight. We just left Walmart grocery shopping & had to buy a Milo's!
Michael
ANDERSON, South Carolina
It's the best sweet tea and lemonade I've ever drank in my life!
Cadence
Neelyville, Missouri
LOOOOOVE THE ZERO CAL…..CAN'T GET ENOUGH!
Janis
Owasso, Oklahoma
Milo's sweet tea with lemonade helped me with my horrible taste bud issues during chemotherapy. It's my all time favorite drink now! ❤️
Steven
Blairsville, Georgia
My grandson's Elf on the Shelf "Lighting" is rocking his Milo's Tea Christmas ornament sweater. Perfect fit!
Tyson
Claremore, Oklahoma
Papa elf works at Milo's and brought Lighting a sweater!
He had to have some lemonade as we slept!
Randi
Skiatook, Oklahoma
Meet Milo, the puppy as sweet as our favorite sweet tea!
Amy
Birmingham, Alabama
Baby Milo drinking Milo's lemonade
Milo
Wausau, Wisconsin
This is Ruby and her daddy works for Milo's! We all love milos in our house.
Leanne
Owasso, Oklahoma
I give you, the Infini-tea (Infinity) Gauntlet!
Joseph
Madison, Alabama
We love Milo's! My now husband convinced me to try it, and we loved it so much we featured it at our wedding reception!
Leiah
Pensacola, Florida
I love Milo's Sweet Tea! I brought it on vacation to Buggs Island!
Vanessa
Salem, Virginia
I love this product!! And the reason I've been going through my journey after losing 140 pounds and I can drink this product and I don't have to think twice thank you milo's ❣️❤️❤️
Leo
Aurora, Illinois
My daughter, Ava, wanted to dress up in Milo's gear for Career day. She carried my business card around all day long. Her teacher told me that she kept saying, "I'm going to grow up and work at Milo's like my mom!"
Kristy
Trussville, Alabama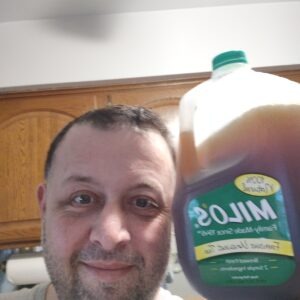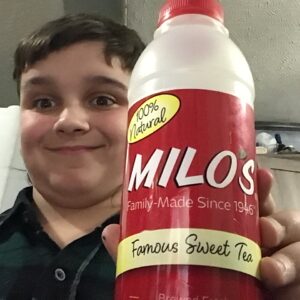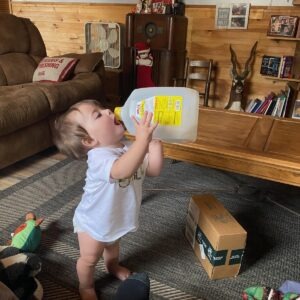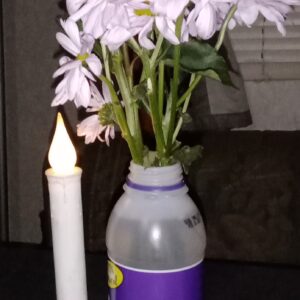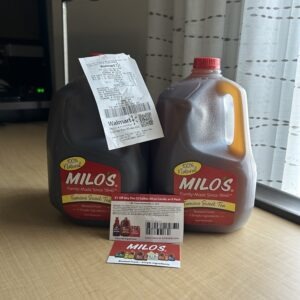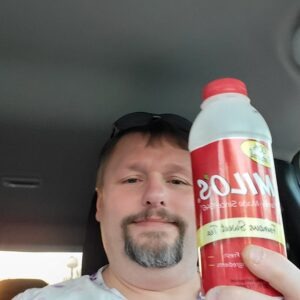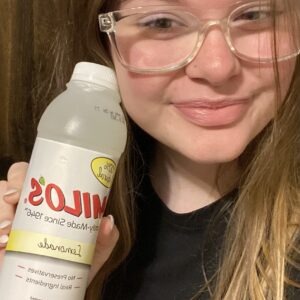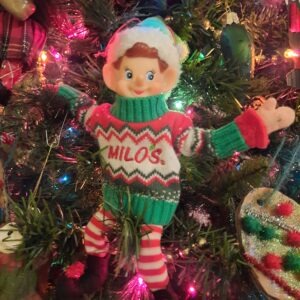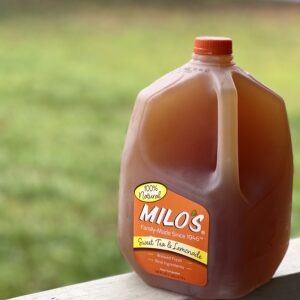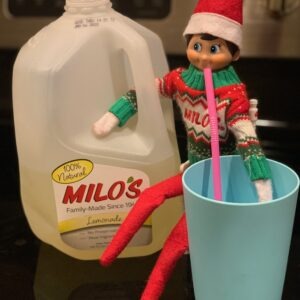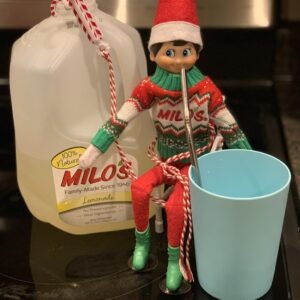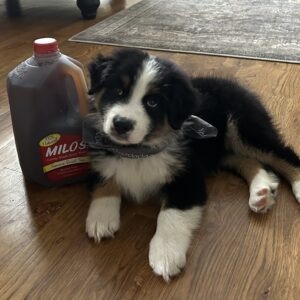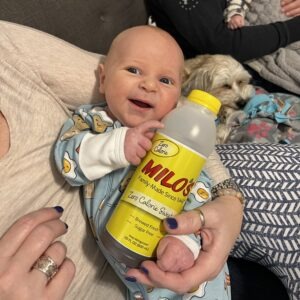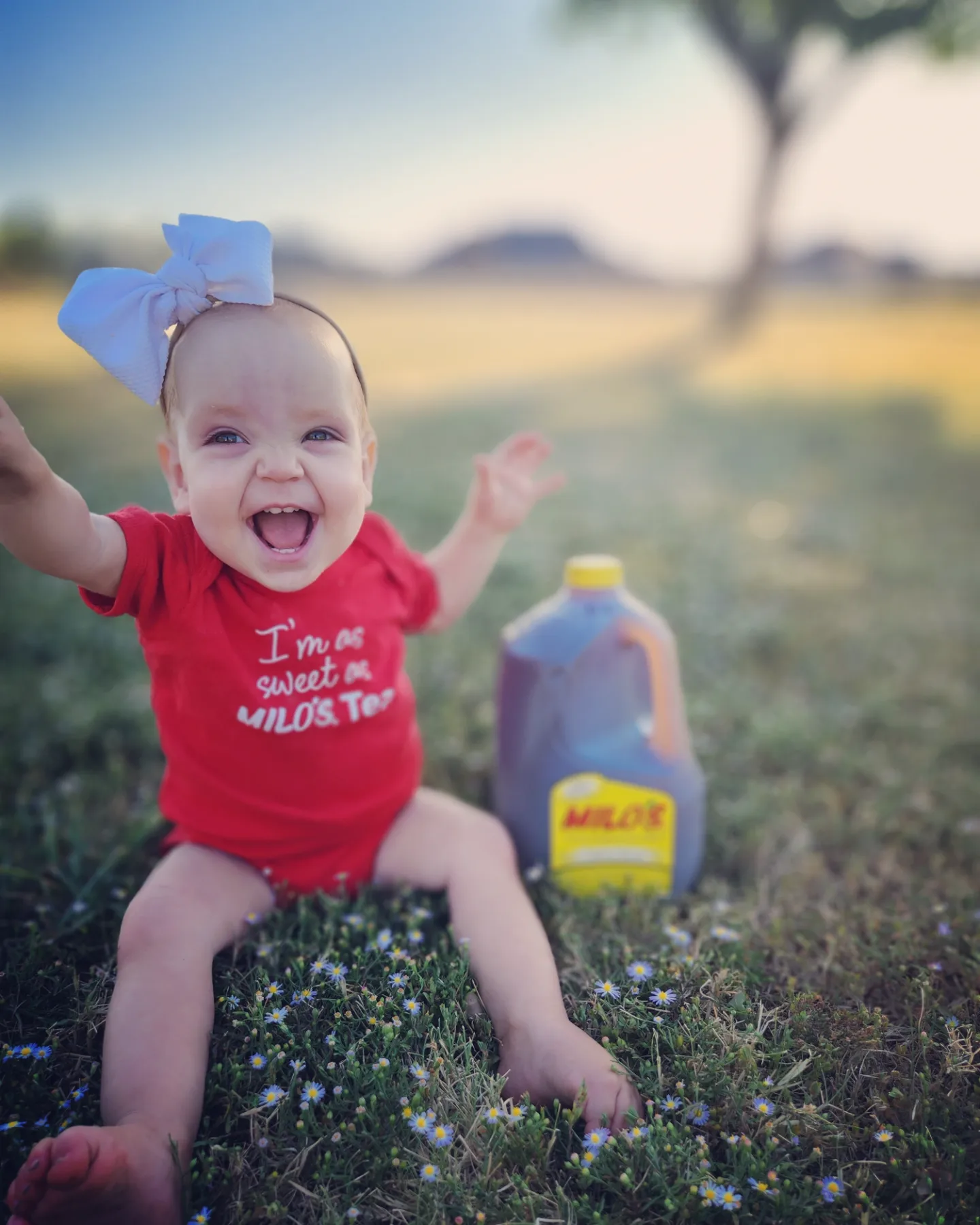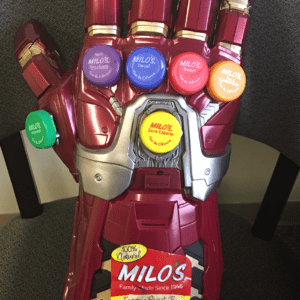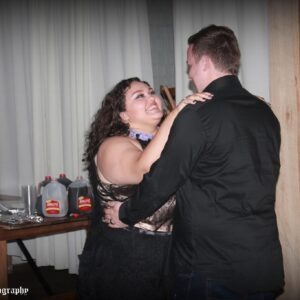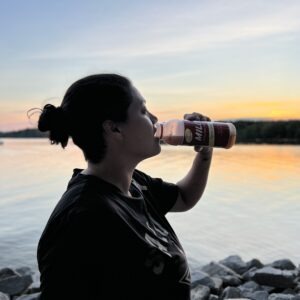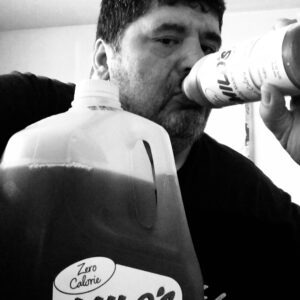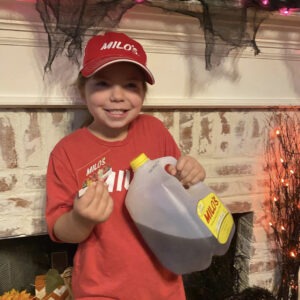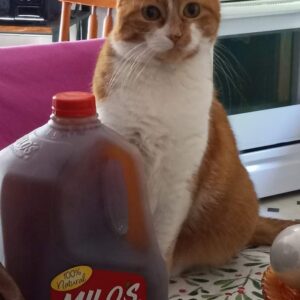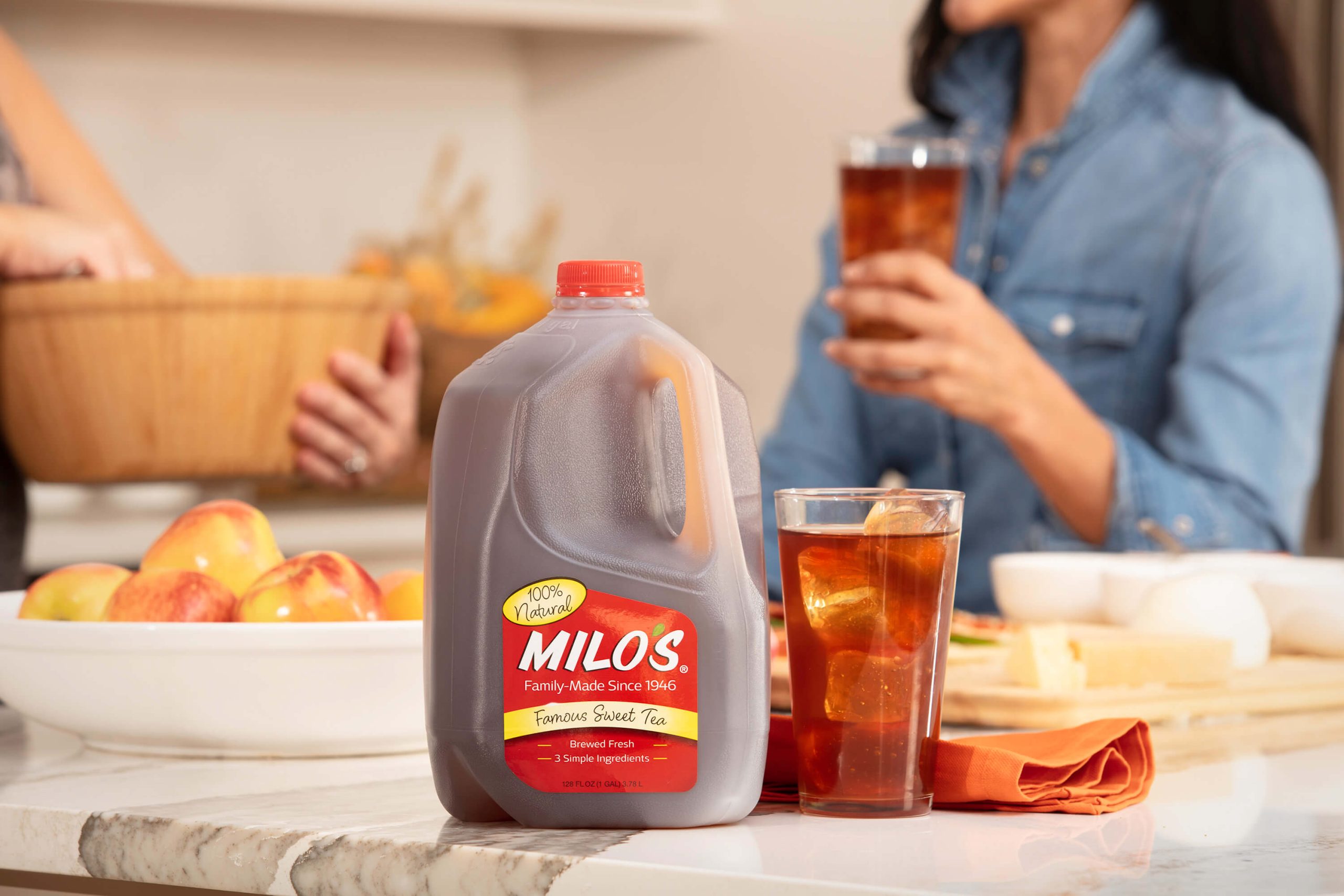 Share Your Milo's Moment with us!
Watch This!
Take a look at some of our sweetest Milo's Moments