Milo's Moments
When I was a little girl, I loved going to Grandma's house. Not unusual since Grandma hugs are the best. However, my Grandma made the best fried pies ever. Dried peaches or apples, cooked, seasoned just so, and folded into a tender crust. All was homegrown and homemade Then there was the beverage. Ice cold, sweet tea was something I just loved. My Mom would not let me have it since caffeine was not good for children. However, she would not say anything at Grandma's house and somehow I was always hungry when I got there. A hungry child was given one of those fried pies and a couple of glasses of sweet tea. Milo's has helped create sweet family memories for many years now and I'm glad to be part of them.
Belinda
Etta, Mississippi
Love milos so much. I'm from Tennessee and unless it's my sweet tea.. we drink milos. Like Ryan Upchurch says. Milos in my cup holder.. I ran into a manager on hid route and we took pics and he gave me a couple gallons pf sweet tea and lemonade for a family event. Such a nice fella. Milo's.. means family 👪
Cheryl
Branson, Missouri
Love that I found out about the already made Sweet Tea and Lemonade!!
Mandy
PITTSBURG, Kansas
Ever since Noah expressed interest in what I was drinking I'd let him try my teas. He is hooked.
Danielle
Soddy Daisy, Tennessee
The first time I tried Milo's was while visiting my family.
Kristy
Kalamazoo, Michigan
Spending time with my family drinking MIlo's
nichol
palm coast, Florida
I love drinking Milo's Tea. It is the best.
Marilyn
Kent, Washington
Milo's keep me going during military exercises.
manuel
tempe, Arizona
Drinking Milo's while pulling the boat.
Greg
Waukesha, Wisconsin
Sitting with my parents and drinking our Milo's tea . We always used to sit by my family's old wood stove and sip two, sometimes three cups, while talking the morning away. I have since moved to another state, but those will always remain some of my fondest memories.
Michael
Tucson, Arizona
I'm adictedddd best tea ever
Tina
Danville, Illinois
This is our kitten Milo, we named him after Milo's sweet tea because he's just as sweet!
Melissa
Bethlehem, Pennsylvania
Here is our kitten, Milo. We named him after Milo's sweet tea because he is just as sweet!
Melissa
Bethlehem, Pennsylvania
Ran into Milo's rep Roger in the Fountain Hills AZ Safeway store earlier today. He convinced me to try Milo's tea because of the simple ingredients. Glad I did. I'm hooked! This stuff is great!
Amy
Fountain Hills, Arizona
Our whole family has always been a fan of Milo's tea. We absolutely love the taste and especially love the variety that they offer! We love it so much that we named our sweet golden retriever puppy Milo! Thank you for offering this amazing tea!
Emily
Hebron, Kentucky
I was shopping for some green tea and the store was out. I saw this tea that had a big ol Milo's label and I thought, why not. MY WORD! I took a sip of this tea and was instantly transported back to a time of Sunday dinner after church back in Paducah KY. I love this tea, it's the only brand that I buy now. If the store is out of stock, I just drink water. Please don't ever change or compromise they way you make your tea. Your sweet tea and lemonade is off the chain too. Love yall.
Ridley
Clarksville, Tennessee
When you run out of milo's and can't wait to get home!
Kelly
Tampa, Florida
I'm not a fan of pop but wanted something sweet occasionally. I tried Milo's and it was amazing. I like it only has 3 ingredients and I have a auto immune disease and have to watch what I eat and drink. I buy it by the gallon now. I have one daily sometimes more. Thank you
Lisa
Kentwood, Michigan
My 7yr old son Colton was recently diagnosed with Type One Diabetes. The hardest part for him has not been able to have sweet tea. It has always been his favorite drink since he was little. Today while grocery shopping we came across Milo's zero calorie sweet tea. When we saw it only had 1g we both started to tear up in the middle of Walmart. Seeing all the struggles my son has been through the last 9 months has been extremely hard on his dad and I. But today you all gave him something back that he didn't think he could ever have again. The taste is amazing and from a T1D mom thank you for making Coltons day.
Misty
Elizabethton, Tennessee
Back in Alabama, visiting friends, boating on Lake Martin and drinking Milo's tea. It's a good day.
Angela
Summerville, South Carolina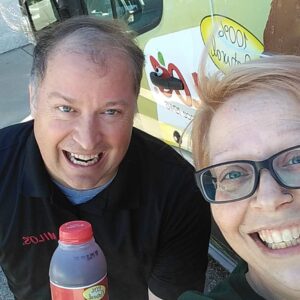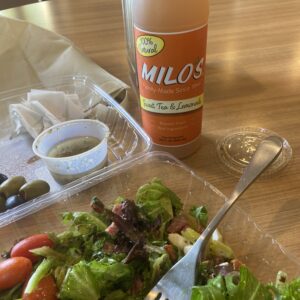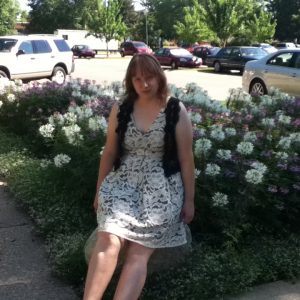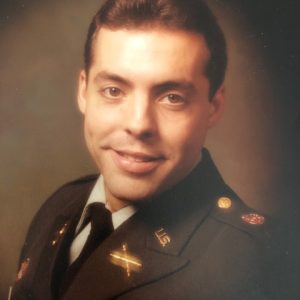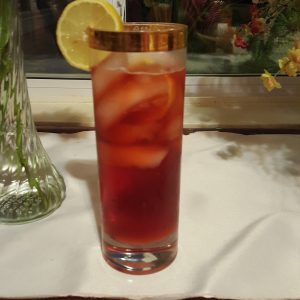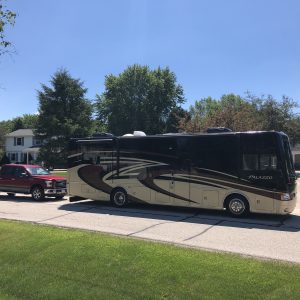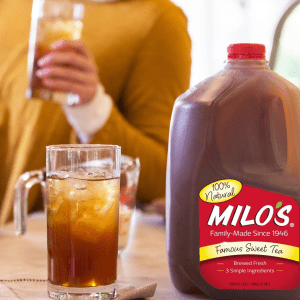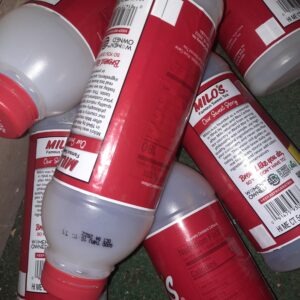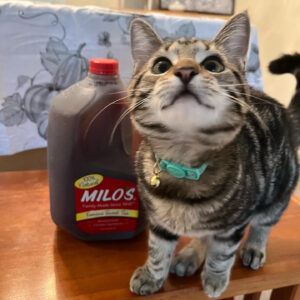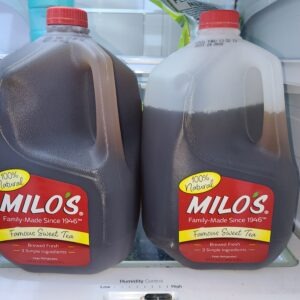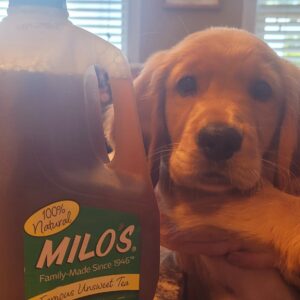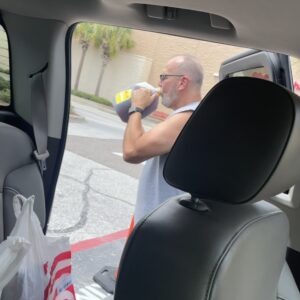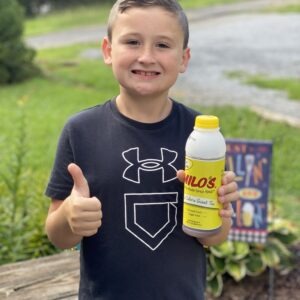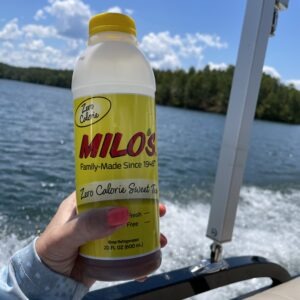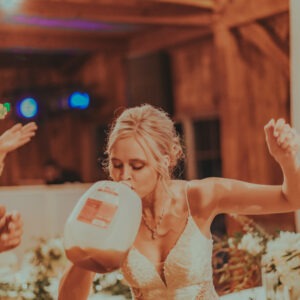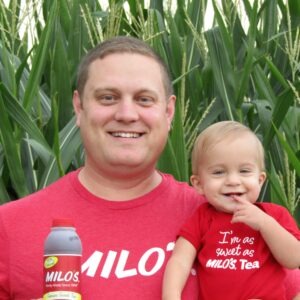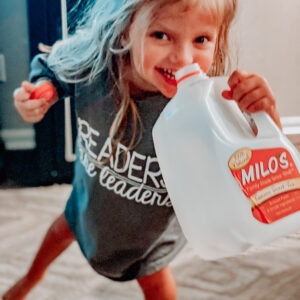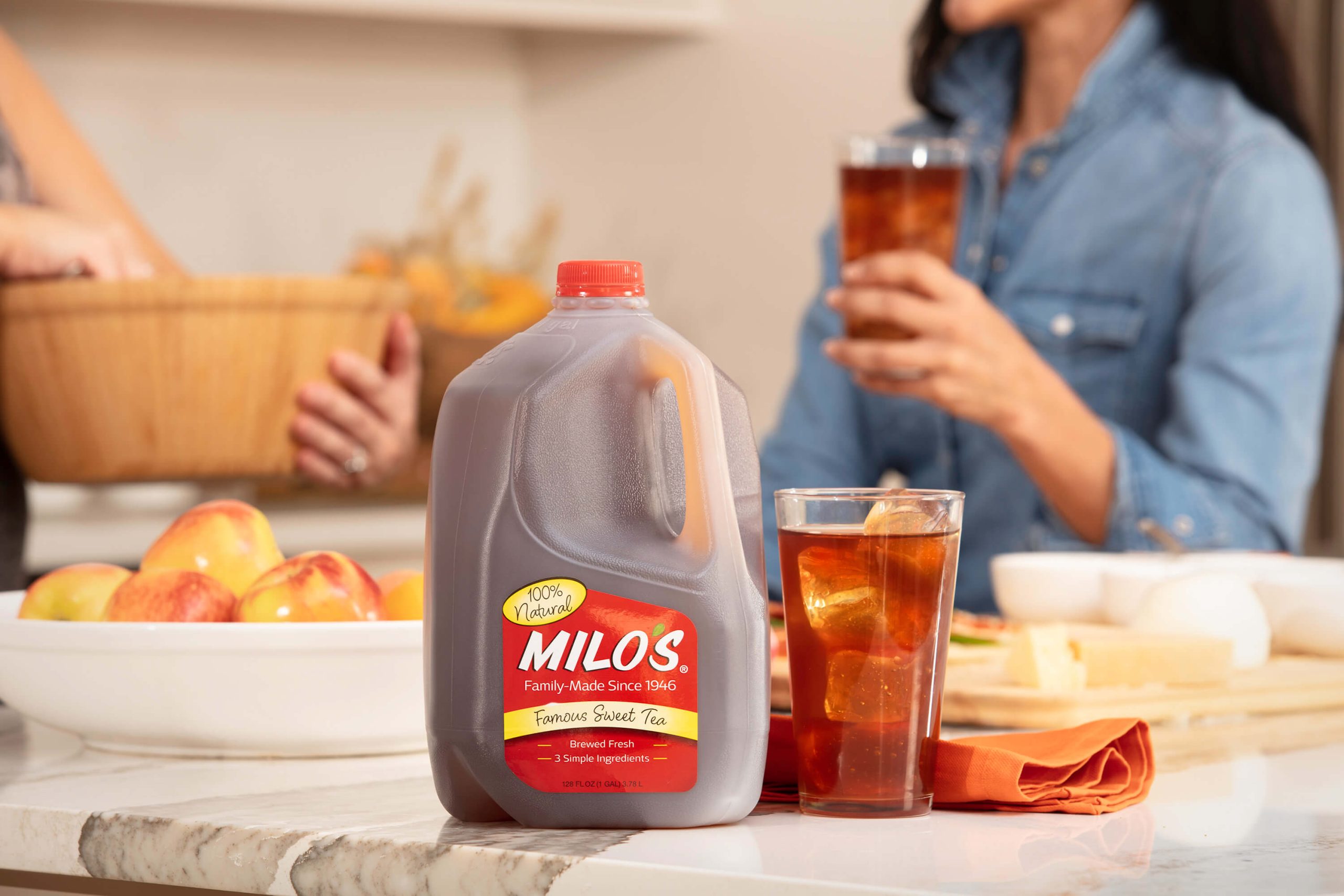 Share Your Milo's Moment with us!
Watch This!
Take a look at some of our sweetest Milo's Moments