Milo's Moments
When I was a little girl, I loved going to Grandma's house. Not unusual since Grandma hugs are the best. However, my Grandma made the best fried pies ever. Dried peaches or apples, cooked, seasoned just so, and folded into a tender crust. All was homegrown and homemade Then there was the beverage. Ice cold, sweet tea was something I just loved. My Mom would not let me have it since caffeine was not good for children. However, she would not say anything at Grandma's house and somehow I was always hungry when I got there. A hungry child was given one of those fried pies and a couple of glasses of sweet tea. Milo's has helped create sweet family memories for many years now and I'm glad to be part of them.
Belinda
Etta, Mississippi
Thank you for making the best calorie free sweet tea I have ever found! Found it in the refrigerator section last month at my local grocery store and bought one to try. The next day I went back and bought every last one!
Lucky for me they got the memo and a week later the whole shelf was stocked!
The taste is exactly the same as the regular sweet tea….I don't know how you do it but glad you do!!
Genny
Greendale, Wisconsin
I tried Milo's a few years ago and was hooked. Love the no citric or phosphoric acids to lengthen the shelf life and it tastes better than Granny's.
Dedra
Clay City, Illinois
My son never puts his gallon of Milo's down. Even when he gets in the pool 🤷🏻‍♀️😂
Lacy
Boaz, Alabama
My dad and I drink Milo's Sweet Tea on a consistent basis and for years I have reused my Milo's Sweet Tea jugs as water jugs. My dad designed the Milo's Oklahoma plant so I'm always repping, even at prom.
Carter
Buford, Georgia
I'd never heard of Milo's until last week when I was in the dairy aisle at Walmart. I realized I was thirsty and headed for the milk instead of soda. But, I saw Milo's first, and thought ok, I'll try it but commercially manufactured tea is usually pretty nasty. I saw the calorie free sweet tea (I'm diabetic), so I grabbed a small one. Now I'm hooked! I just bought a gallon at Dollar General day before yesterday, and it's already gone. Now I'm on the hunt for it wherever I go!
Vallaree
Stockton, California
Cash is always stealing the Milo's in the house
Cash
Charlotte, North Carolina
Our Dog Cash likes to steal all of the Milo's in the house
Cash
Charlotte, North Carolina
Thank you for supporting Pella High School After Prom with your delicious product. The kids loved it!! Appreciate a company that goes above and beyond to give back to the community! Many thanks!
Deann
Knoxville, Iowa
Our son Justin Hamner is a pro angler in the Bassmaster Elite Series and he ONLY drinks Milo's tea or water. Milo's tea has been his favorite since he was a little boy. #justinhamnerfishing
Kim
Northport, Alabama
When I first tried Milo's was at my parents house. My Dad had found a new unsweetened tea from Martin's. He was excited to share with me as we share a love for tea. Neither of us drink sweetened tea though and there are not many tea's we had found that we liked that was pre-brewed. When I tried Milo's Unsweetened tea I thought it was so good. It had a nice flavor that was not too weak or too bitter. Now when I visit my Dad's he is sure to have Milo's tea waiting. Thanks for the special tea moments I get to share with my Dad.
Kristy
Kalamazoo, Michigan
My Dad and I used black sweet tea during our days growing up. Milo's products give just that right amount of flavor we recognized, and we loved them since.
Dalton
Port Wentworth, Georgia
The first time I tried it I couldn't believe how good it was. I've never bought store ice tea but Milo's changed my mind!
SANDRA
Ball Ground, Georgia
I have been working on losing some weight. I gave up my Diet Soda and went to water. I really needed something with flavor after awhile. So, I saw the Milo's Unsweet Tea in the Dairy Case. I tried it, and, wow….loved the flavor. It is my go to drink now. Thanks for making such a great and flavorful product!
Leesa
Westerville, Ohio
Everyday that I work, I always have a Milo's sweet tea! We always have Milo's to drink at church and any get together!
Brett
Phil Campbell, Alabama
I love drinking Milo's anytime! It's so refreshing and a great taste!
Jaclyn
Schiller Park, Illinois
During the years 2001-2004, I attended school at the University of West Alabama. Through friends and coworkers, and a few events, I was introduced to Milo's Burgers, and of course, Milo's Sweet Tea.
There was something about the taste of the tea … the brewing … the flavor … I always called it the 'cure for homesickness' because Milo's tea was so close to homemade …
While I was there, I had to have rather extensive surgery to remove a mass of thyroid nodules. Not a real happy time – as we waited for results and recovery. The day I got out of the hospital in Tuscaloosa, my parents, who had come up from Georgia, asked me if I was hungry.
The Milo's sign came into view. Not sure which was more appeasing the delicious burger or the ice-cold Milo's sweet tea … that tea was comfort in a cup for sure.
Since then, when I discovered that Milo's was sold at some of our chain retailers, it is still my go-to tea.
(Pictured) I love my Milo's insulated bag. It is a reminder it is time to go buy some Milo's.
Rebecca
Cochran, Georgia
so hot summer day and noticed the milo's in the cooler at store and recognized the name from a previous promotion and had to try it….so good and refreshing… and I'm getting more for mixing drinks
Patricia
Fredonia, New York
I grew up going to a Lutheran Church and we had potluck lunches after late service. I always loved attending. One of my favorite things that I always looked forward to was getting some Milo's Ice Tea! I loved it and still do. I have been drinking if for over 40 years.
Paula
Arlington, Tennessee
Sitting in my living room drinking my Milo's Tea and watching my precious purrbabies playing. What could be better than that?
Patricia
Macomb, Illinois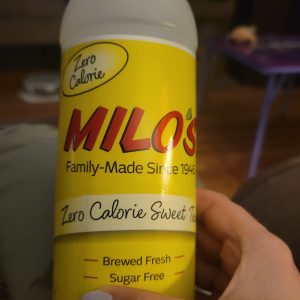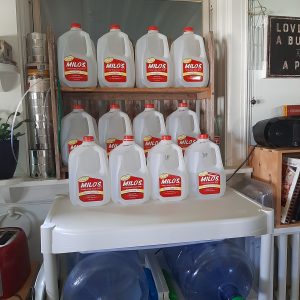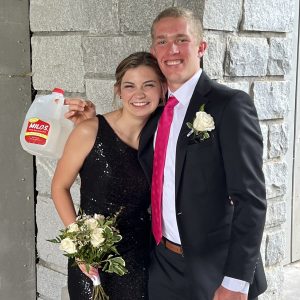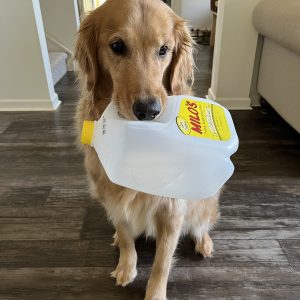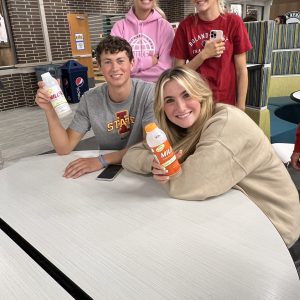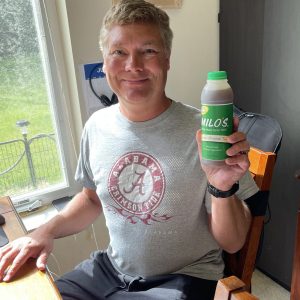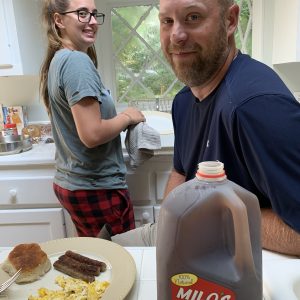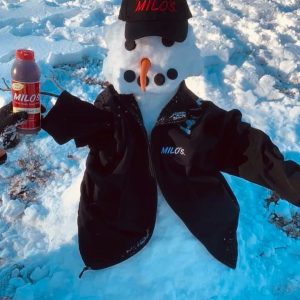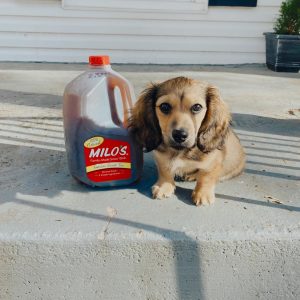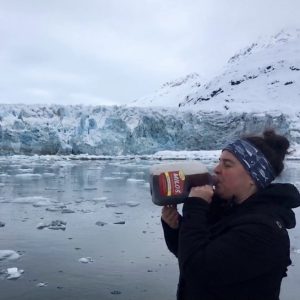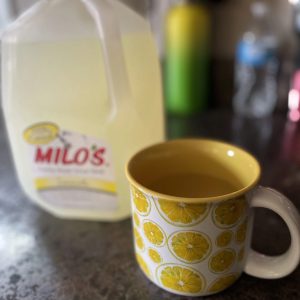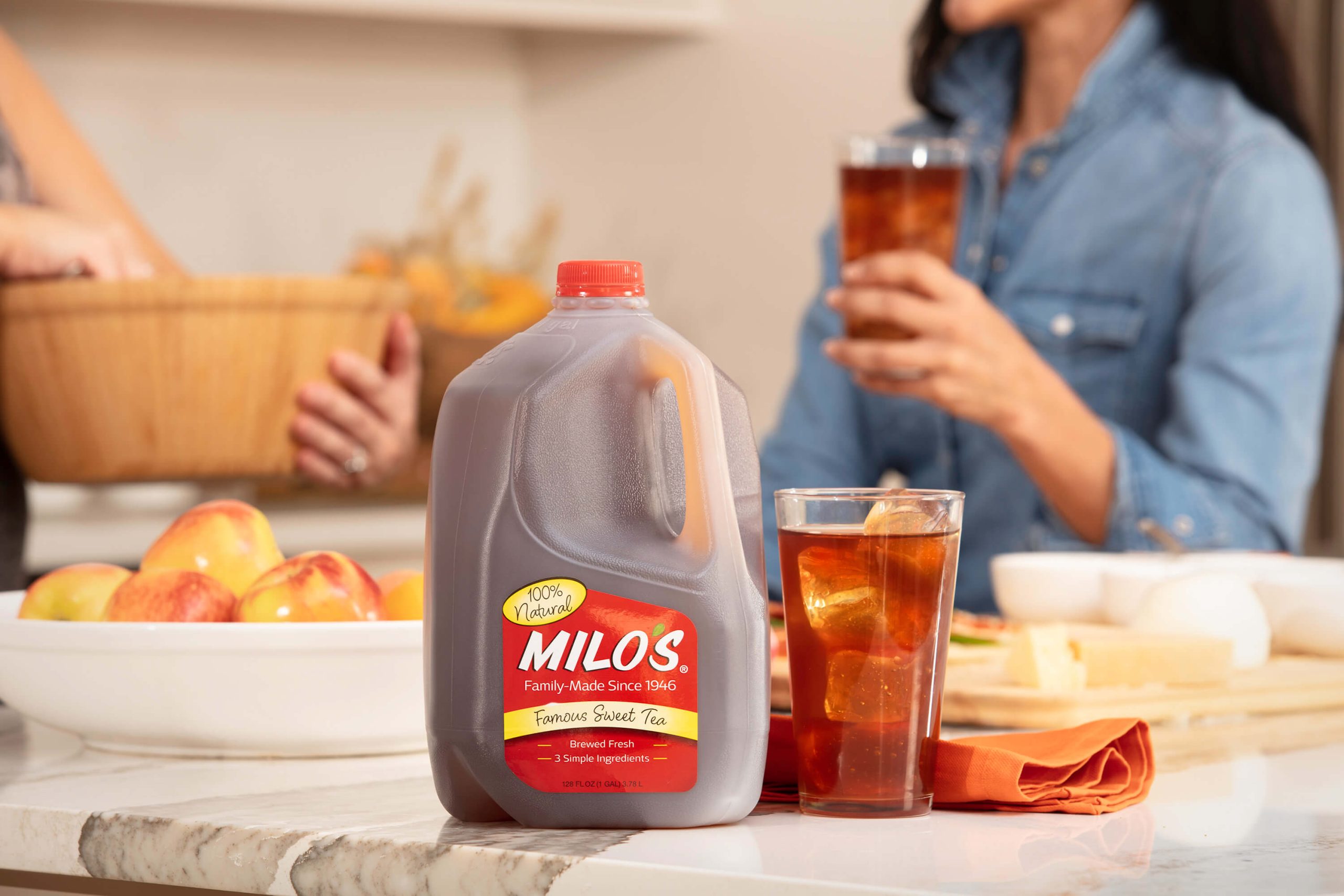 Share Your Milo's Moment for a Chance to Win!
Watch This!
Take a look at some of our sweetest Milo's Moments