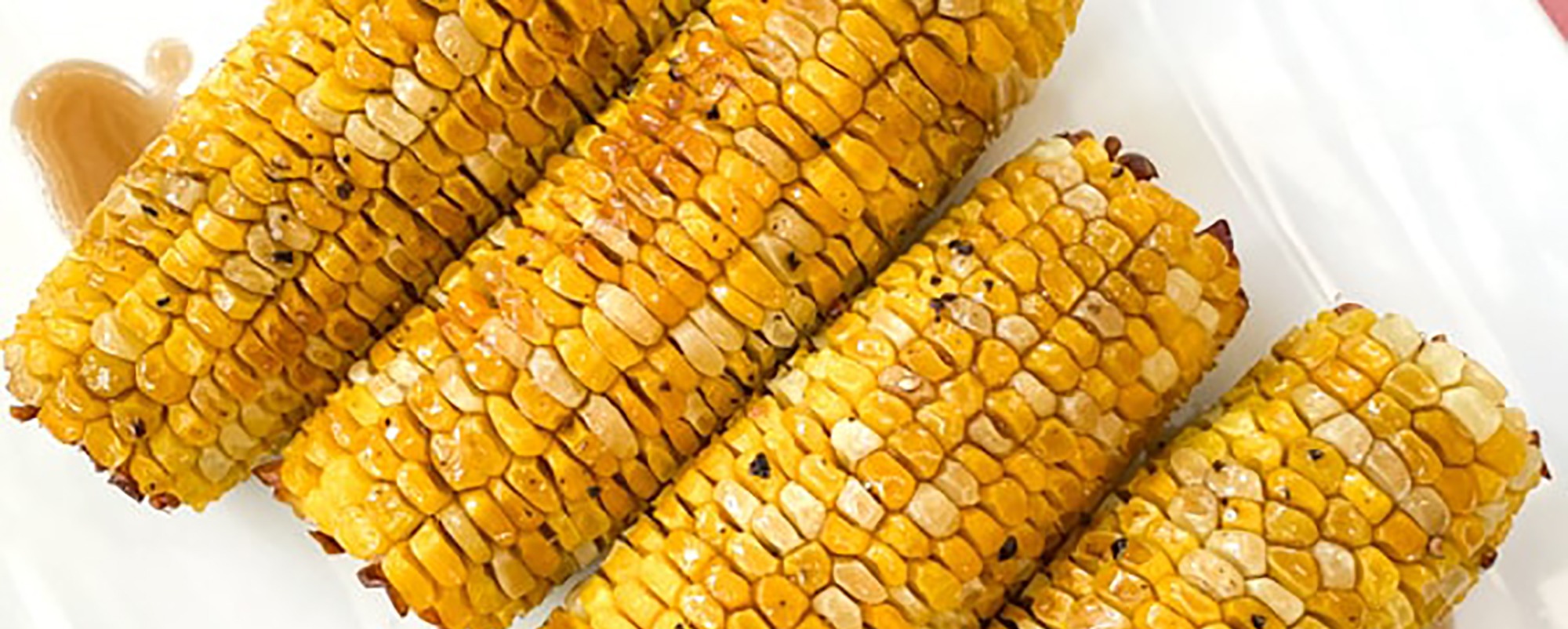 ---
Sweet Tea Oven Roasted Corn
Ingredients
2 1/2 c. Milo's Famous Sweet Tea

8 ears of corn

3 T. salted butter, divided

1/4 c. honey

3 tsp. corn starch

1/8 tsp. salt
Instructions
Preheat the oven to 400°F.
Remove the husks and silks from the corn. You can do this by microwaving the corn for 3-4 minutes and then cutting off the stalk end about 1-inch into the corn. Then press on the other end and slide the corn out of the husk.
Line a baking sheet with aluminum foil and place corn on the pan.
Rub corn with 1 tablespoon of softened butter. Add salt and pepper as desired.
Bake in the oven for 20 minutes. Turn corn and bake for an addition 15-20 minutes or until corn is tender.
For the glaze: Heat Milo's Famous Sweet Tea and honey together in a saucepan over medium heat.
Bring the liquid to a simmer and allow it to simmer for about 20 minutes. You want the liquid to reduce by about half.
Cut up remaining 2 tablespoons of butter. Add the butter pieces to the liquid and stir with a whisk until it's completely melted.
Spoon 3 Tablespoons of liquid into a small bowl. Add cornstarch and whisk it together until the cornstarch is completely dissolved.
Add the cornstarch mixture back to the remaining liquid glaze. Add salt and whisk together.
Allow mixture to simmer for 3-4 minutes or until it thickens to a glaze consistency. Drizzle or brush over roasted corn and enjoy!