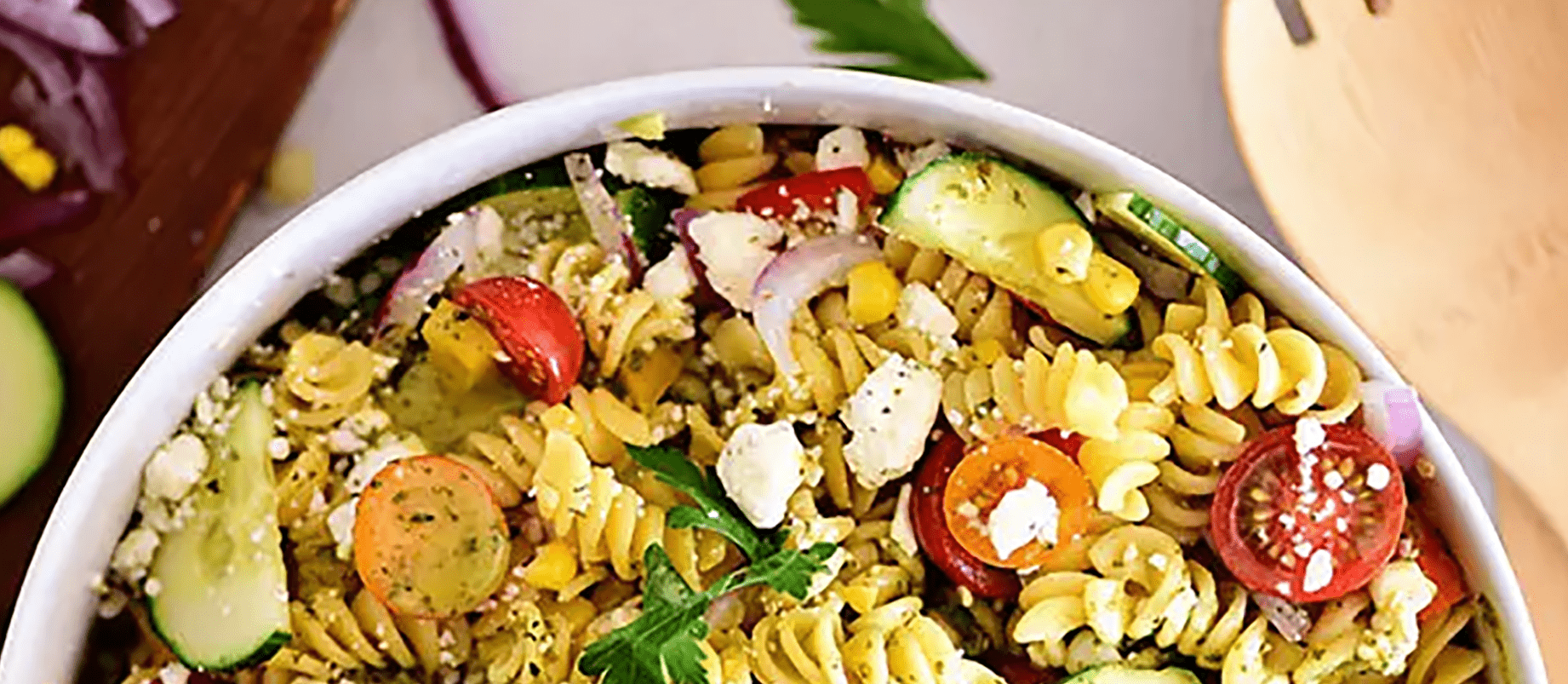 ---
Summer Pasta Salad
Ingredients
16 ozs box rotini pasta

3 small bell peppers

1 lb. cherry tomatoes, halved

1 zucchini, thinly sliced

1 English cucumber, thinly sliced

1/2 red onion, chopped

1 ear of corn, cooked, and cut off the cob

1 c. crumbled feta cheese

1/3 c. Milo's Famous Sweet Tea

1/3 c. olive oil

1/4 c. fresh lemon juice

2 T. roughly chopped fresh basil

1 T. roughly chopped fresh mint leaves

1 T. fresh thyme leaves

1 T. Dijon mustard

1 tsp. minced garlic

1/2 tsp. salt

1/4 tsp. pepper
Instructions
Cook pasta al dente according to package directions. Drain cooked pasta and rinse with cold water to stop cooking.
While pasta is cooking chop veggies and make the dressing. Combine all of the dressing ingredients In a food processor and process until smooth.
Transfer the cooked pasta to a large serving bowl, add veggies, cheese, and 1/2 of the dressing. Toss to combine. Season with salt and pepper, to taste
Serve pasta salad room temperature or chilled with remaining dressing.
Notes: This pasta salad is delicious the day it's made, and even better after it sits a day or two. To make in advance, cover and keep in the refrigerator for up to 3 days. To cook an ear of corn, you can either throw the corn on the grill, or with the husk still on microwave for 2 minutes on high, and let it rest in the microwave to 2 minutes before shucking and cutting the corn off the cob.