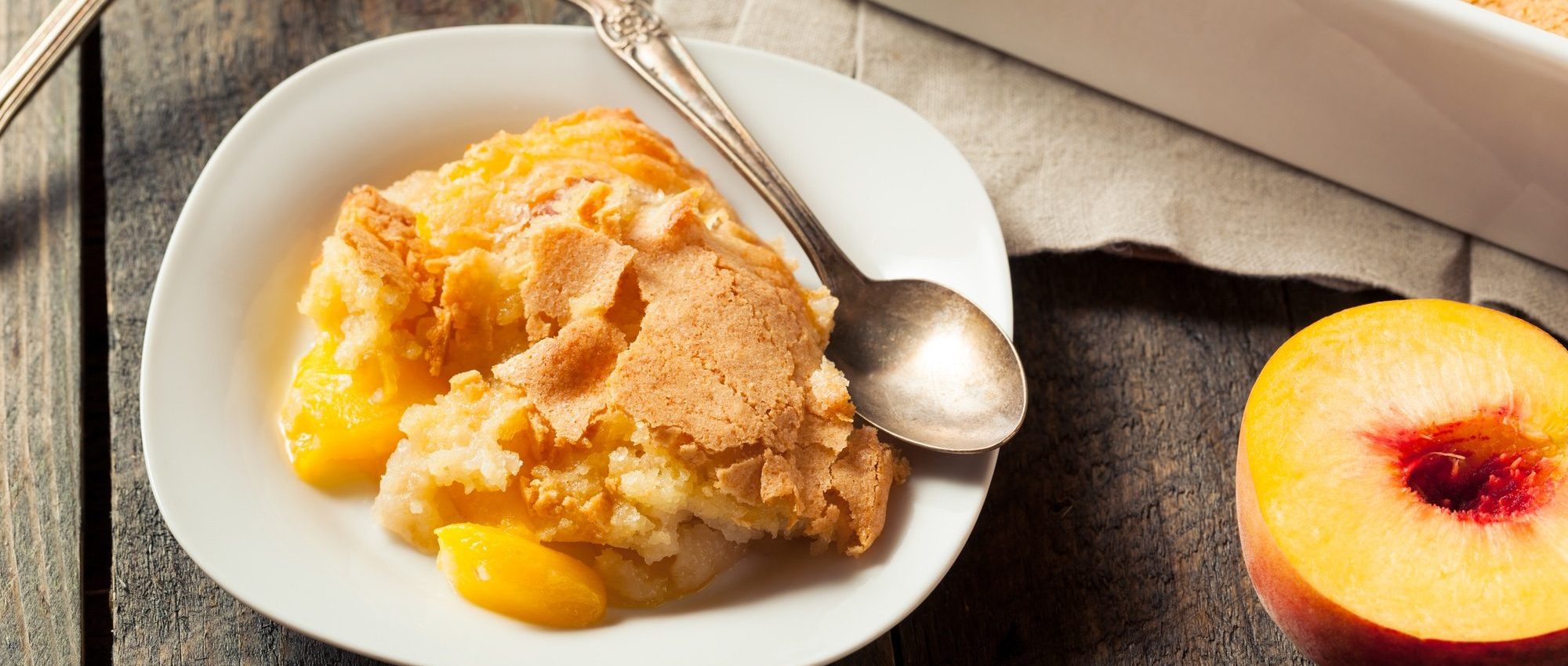 ---
Peach Cobbler with a Twist of Milo's Lemonade
Ingredients
1 stick of butter

1 c. milk

1 c. self-rising flour

3 - 4 c. fresh peaches (peeled and sliced)

2 c. sugar (divided)

1 c. Milo's Lemonade

½ c. walnuts
Instructions
Place butter into a 9×13 inch baking dish and put in a 350ºF oven.
In sauce pan, combine peaches, 1 cup sugar and Milo's Lemonade. Bring to a boil, stirring occasionally to prevent sticking. Let simmer 10 minutes, until shiny and syrupy.
In mixing bowl, combine flour and 1 cup sugar. Mix in milk and stir until smooth.
Take baking dish out of oven. Pour flour/sugar/milk mixture into dish with hot butter. Pour peach mixture over the batter. Do NOT stir. Sprinkle with walnuts.
Bake 30 minutes (45 if you prefer more bread like texture). Serve warm with whipped cream or ice cream. Garnish with lemon.