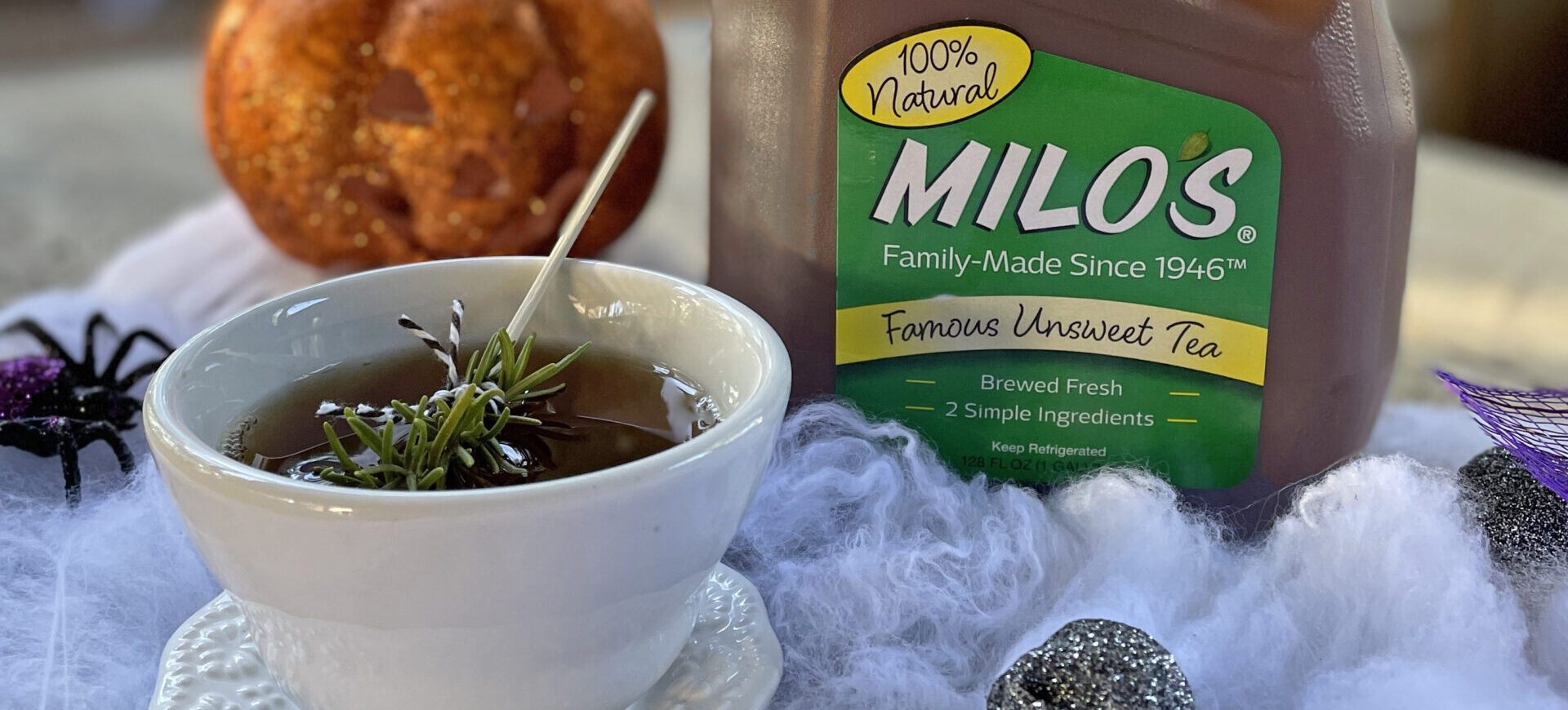 ---
Milo's Witches Bourbon Brew
Ingredients
1/2 c. Milo's Famous Unsweet Tea

1/2 c. apple juice

1 1/2 oz. orange juice

2 oz. apple or plain bourbon

1 rosemary sprig

3 peppercorns

3 cloves

2 all spice berries

1 cinnamon stick

1 orange

2 pieces of yarn

2 pieces of yarn
Instructions
Fold rosemary into thirds; tie to the end of a skewer with yarn to resemble a witches broom. Set aside.
Break up cinnamon stick. Place the broken pieces of cinnamon, all spice, cloves and peppercorns in a cheesecloth; tie with yarn to create a spice packet.
Cut a slice of zest from the orange peel. Place spice packet, zest, ginger slice and tea in a large dish; microwave for 4 - 5 minutes. Remove and let steep at least 10 minutes.
Add orange juice and apple juice to the spiced tea and microwave 1 minute or until hot.
Remove spice packet, zest and ginger; pour into mug or tea cup.
Add bourbon and stir.
Serve hot, garnished with rosemary sprig broom.