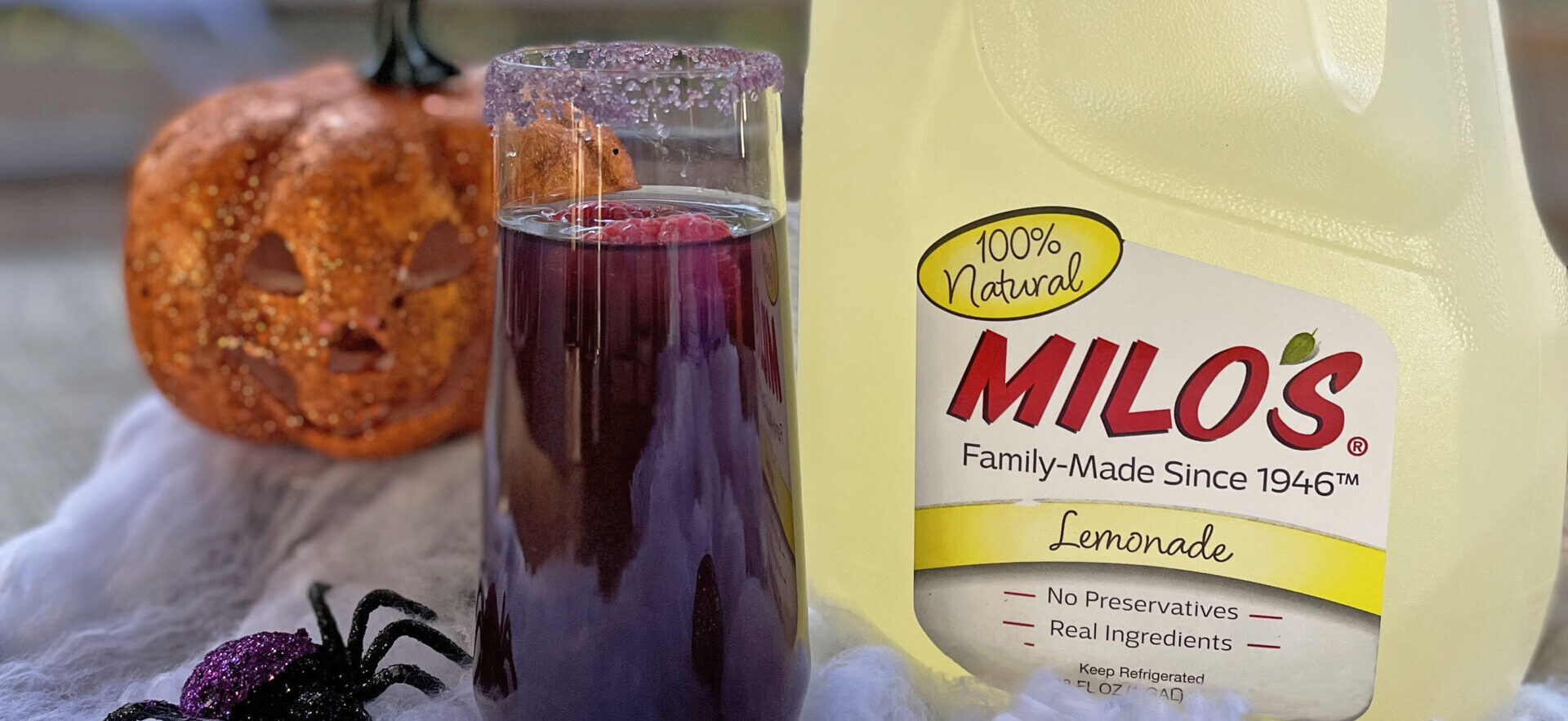 ---
Milo's Purple People Eater Cocktail
Ingredients
4 1/2 oz. Milo's Lemonade

2 oz. vodka

1/2 oz. triple sec

1/2 oz. simple syrup

1 lemon

1 purple sugar

2 raspberries

1 blue food coloring

1 red food coloring
Instructions
Cut strip of zest from the lemon, then juice a half ounce from the lemon and set aside.
Place purple sugar on a small plate. Dampen the rim of a cocktail glass with the lemon juice; roll glass in sugar to coat rim.
Add ice to a cocktail shaker. Combine vodka, triple sec, simple syrup, lemon juice and lemonade into the shaker. Shake vigorously.
Strain into rimmed cocktail glass; carefully add blue and red food coloring to achieve desired shade of purple. Garnish with two raspberries and a lemon twist.