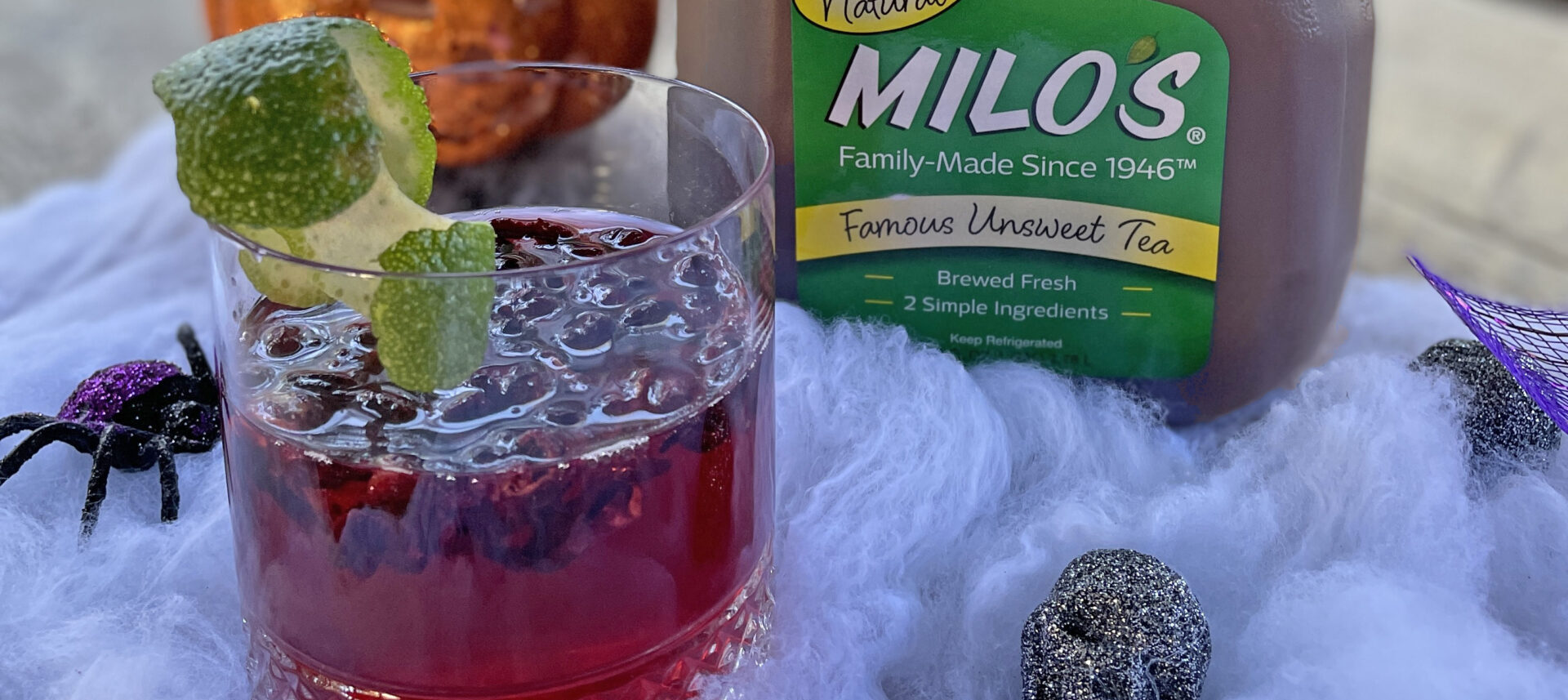 ---
Milo's Bloody Swamp Cocktail
Ingredients
3 oz. Milo's Famous Unsweet Tea

1 1/2 oz. black cherry soda

1 1/2 oz. mango nectar

2 oz. rum

1 1/2 oz. water

2 tbsp. dried hibiscus flowers

2 tsp. brown sugar

1 tsp. thyme leaves

1 lime
Instructions
Cut a 6 - 7 inch strip of zest from the lime then juice the lime; set both aside.
Microwave hibiscus and water for 1 minute; set aside.
Muddle sugar and thyme together in cocktail shaker. Drain hibiscus water into shaker, reserve flowers.
Add rum, tea, soda, mango nectar and half of lime juice to the shaker. Add ice and stir until cold.
Strain into rocks glass with ice. Garnish with lime snake zest and hibiscus flowers for swampy effect.