Our Sweet Community
When I was a little girl, I loved going to Grandma's house. Not unusual since Grandma hugs are the best. However, my Grandma made the best fried pies ever. Dried peaches or apples, cooked, seasoned just so, and folded into a tender crust. All was homegrown and homemade Then there was the beverage. Ice cold, sweet tea was something I just loved. My Mom would not let me have it since caffeine was not good for children. However, she would not say anything at Grandma's house and somehow I was always hungry when I got there. A hungry child was given one of those fried pies and a couple of glasses of sweet tea. Milo's has helped create sweet family memories for many years now and I'm glad to be part of them.
Belinda, Etta, Mississippi
My job has taken to several States in the Southeast. The first thing I do is search for grocery stores stocking Milos. Found it at Kroger in SC. Found it at Meijer in Ohio. Found it at Harris Teeter in NC.
This tea is fantastic and consistent. What more us there to say?
Diana, Winterville, North Carolina
Grabbed a gallon at the grocery store amd my sister and nephew came over. We had a great time while sipping Milo's tea! I will always remember that awesome.sweet drink and a great time.
Roberta, Des Moines, Iowa
I've always hated sweet tea, or tea in general! My husband loves Milo's. Its his brand. We always have it stocked in our fridge. He finally convinced me after years to try it and now he regrets it because I drink all his tea! Hahaha
zoe, Tampa, Florida
I can remember trying it the first time at a family get together! I was so amazed at the taste!
Sarah, Morehead City, North Carolina
I like MILOS
Ken, Mint Hill, North Carolina
Look forward to Milo's every day.
Keith, Charlotte, North Carolina
My dad turned me on to Milo's – watch out Target I'm a coming for refill's
Ross, Apple Valley, California
I first purchased Milos tea years ago. My family only would drink Lipton at first. After a few weeks of buying Milos, my family gave in and tried it. Happily ever after…..The End 😊
cucco1974@gmail.com, Elyria, Ohio
Enjoying Milos on hot summer days with family.
Julie, Chandler, Arizona
I love Milo's and I always drink it on the go. Love it so much!
Analicia, Tucson, Arizona
its all i drink
kelsey, LEWISBURG, Kentucky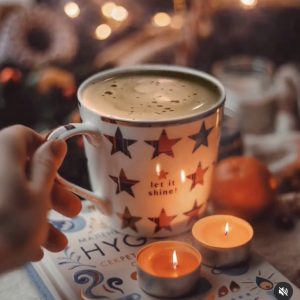 Warming up in front of the fire with a steaming hot mug of Milos!!!
SusieJean, La Mesa, California
Milo's is a family favorite, super convenient and taste better than home brewed
Carrie, Sand Springs, Oklahoma
The taste was so good I had to go back for more
Olivia, Bedford, Indiana
I use to work at Walmart. I always remember stocking this stuff and always wanted to try it. One day at lunch got some and was hooked from then on.
Jason, WINTER HAVEN, Florida
The first sip I took of Milo's made me fall in love over again. With both the tea, and my husband that asked me to try it!
Erica, Garfield, New Jersey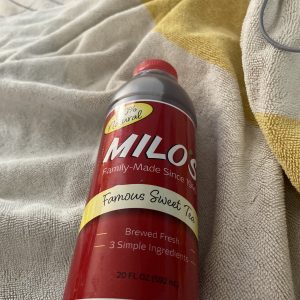 Hi, I saw Bo Nix have a sponsorship with you guys. I looked for Milos everywhere. Everytime I went to Walmart, they were out. Finally I went yesterday and they had a full shelf of the 20oz variety. I bought six of them and it is amazing! I have also reccomend it to my friends. They came over last night and had it and they enjoyed the tea as well! Keep up the great work!
Henry, Aurora, Illinois
I Love sitting in my recliner watching TV an drinking a glass of Milos that's so relaxing
Medenna, Zebulon, North Carolina
When I was pregnant i could not find a tea that wouldnt make me sick. Well I decided to try milos and it didnt make me sick. SO I stuck with it. And havent quit drinking it yet
Densie, BEECH BLUFF, Tennessee