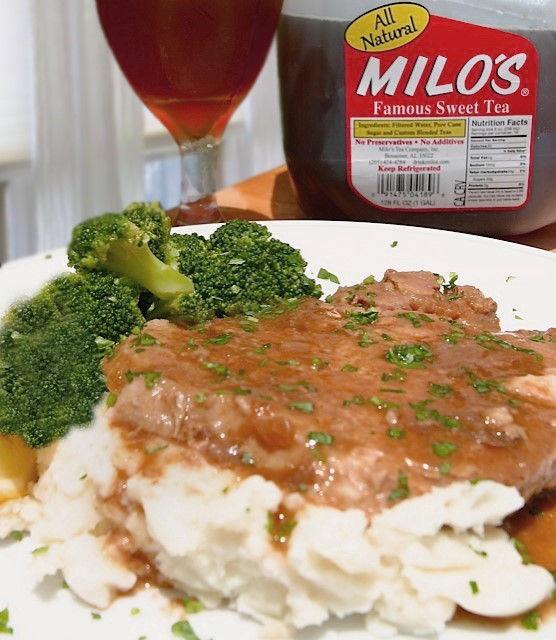 #cookingwithmilos #maindish
Slow Cooker Sweet Tea Pork Chops and Gravy
Ingredients
4 Bone In Pork Chops, ½" thick
2 cups Sweet Tea
1 can Cream of Chicken Soup
1 package Pork Gravy Mix (dry)
1 package Onion Soup Mix (dry)
Method
In a medium size bowl, whisk together the sweet tea, chicken soup, pork gravy mix and onion soup mix until no clumps remain.
In a slow cooker, place the pork chops in the slow cooker.
Pour sweet tea mixture over the pork chops and cook for 3-4 hours on low.
Serve warm over a bed of mashed potatoes or your favorite side!