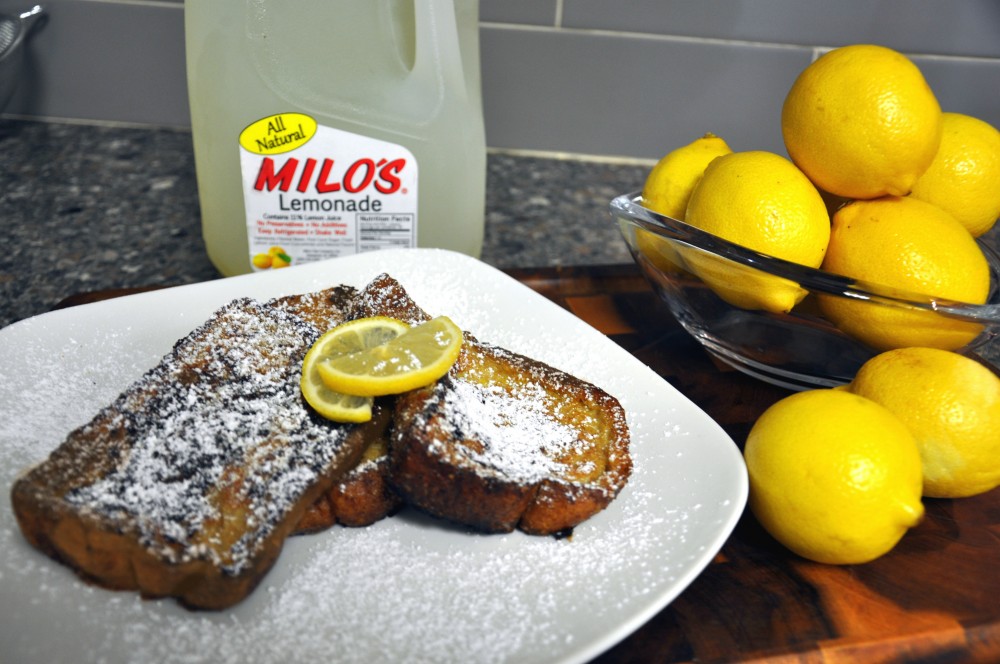 #bread #breakfast #cookingwithmilos
Lemonade French Toast
Ingredients
1 cup lemonade
¼ cup milk
2 eggs
½ tsp sugar
10 slices bread (thick)
3 tbsp
Method
1) Is a shallow dish, mix lemonade, milk, eggs and sugar.
2) Soak bread in mixture on one side for 2 minutes, flip and let soak on other side for 1 minute.
3) Melt 1 tbsp butter in frying pan. Place slices in pan and cook on medium heat until browned on each side.
4) Once browned on both sides, remove from pan and sprinkle with powdered sugar or serve with syrup.